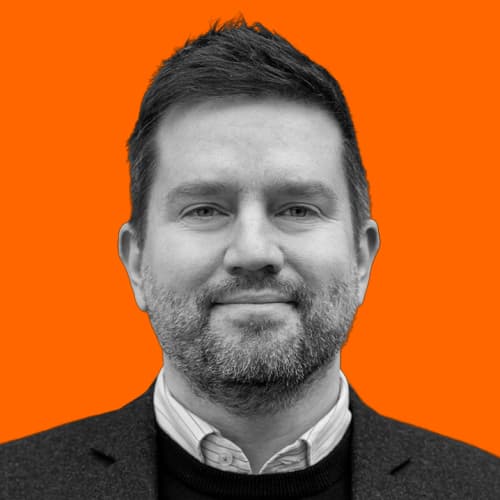 Barry Frost
Hello, I'm Barry (he/him), a software engineer and technology leader with experience building teams, websites and apps. I live in a village in Hertfordshire, UK, with my wife and two sons.
This is my personal website where I post all my articles, notes, photos, bookmarks, check-ins and listens using my own software. View the full archives.
Read more about me, how to contact me and how to follow me.
Recently
😍 New personal 14in MacBook Pro arrived today. First impressions: new squared-off case is really nice to hold and an upgrade...




Monday's Apple Event brought the much-anticipated MacBook Pro. The new M1 Pro/Max chips deliver even more performance jumps,...




I joined Monday's virtual LRUG (London Ruby User Group) meet-up. Joel from our team presented a talk on memoisation being an...




When Facebook is down, along with Instagram, WhatsApp and Messenger, it's easy to chuckle as a very light user. I'm more of...

Tomorrow I'm assembling my team for the first time together in real life for workshops and /collaboration/ in a conference room. I had to dig around to find my Sharpies, Post-Its, exercise print-outs and an HDMI adapter. It's been a while!




We learned this week that planning was granted for 160+ houses on fields nearby. The local opposition was finally defeated...




I didn't download any of the iOS betas this year, so Monday's release was my first chance to try iOS 15. The Safari address...

Nice try, Apple… sending a kill command to brick my iPhone in the early hours of this morning on the day the shiny, new 13 is released. Sneaky. The display flickered forlornly before it finally gave up. Thankfully my mobile insurance covers a replacement 😥

I upgraded to iOS 15 and so far so good: Forcing myself to use Safari's bottom address bar. New 1Password extension is a big time-saver. I tried iCloud+'s custom email domain support and it works perfectly, including on Big Sur. Just waiting for Monterey.




The heavy rain that started the week meant I had to skip a couple of lunchtime walks. I look forward to my 40-minute loops...

This map of London showing sea levels if/when the ice caps melt is both fascinating and alarming (via...




Both boys resumed swimming lessons this week. I remember my own lessons, clinging on to small, white, polystyrene floats and...




After a lovely holiday last week, I had a bonus extra day off on Bank Holiday Monday. The sun-drenched barbecue I had...

Always nice to find links to my website from fans on HN 👋😘 mckinley.cc…

I've updated my IndieWeb wiki profile page to better reflect my recent projects.




I want to write more, so I'm going to try posting weeknotes. I've started reading weeknotes from a mix of people I know and...




TL;DR This is my new personal IndieWeb website built using serverless AWS services, written in Node.js with the Architect...

Looks like Google's designers have been raiding their clip-art folder from 1996 for this Google Drive Mac menubar graphic 🤢

I've been experimenting with a couple of HomePod minis in a stereo pair on my desk for music. The sound quality is as good as...

Second COVID vaccination 💪. Feeling a bit sore in my arm but relieved to have had both doses.