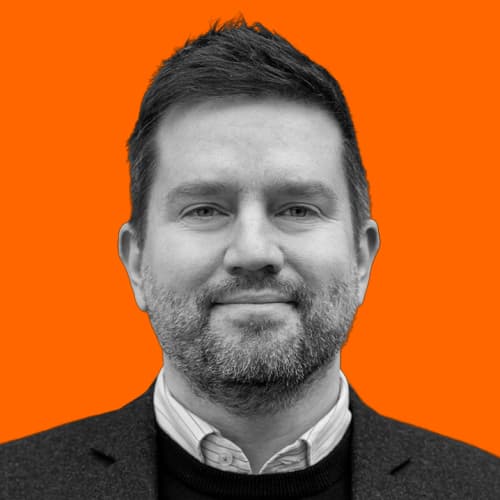 Barry Frost
Weeknotes
Recently
Using Phil Nash ( philna.sh… )'s guide, I've added support for posting to Bluesky from my website. philna.sh…

Archimedes Live (@arclive) is a WebAssembly-powered Acorn Archimedes emulator. It's fun using RISC OS again and loading disc images of games I played in the early 1990s. archi.medes.live…

The Goat Inn

A small change to my homepage: I've moved my weeknotes into their own section, freeing up the "Recently" list to show non-weeknotes content.

Enjoying Britpopple: a fun, new #heardle clone for nineties indie dinosaurs like me. I'm currently on a one-second streak. Britpopple 266 🔊🟩⬜️⬜️⬜️⬜️⬜️ britpopple.glitch.me…

I've been checking out Zed - zed.dev… - a new super-fast, multiplayer code editor. I know editors are a deeply person thing, but I only lightly tinker with editor settings and hope for sensible defaults. Zed ticks the boxes for me. I'm impressed: it's fast, minimal and the developers seem receptive to the community at github.com… It's currently in alpha, but I've (currently) got invite codes if you'd like to kick the tyres - barryfrost.com…




I found this handy tip via @wesbos. You can create a temporary tunnel to localhost on your machine using Cloudflare. Even...

I got access to the Bluesky private beta (thanks Ryan!) and have been kicking the iOS app's tyres. The app experience is basic but familiar. You can clearly see its Twitter roots. I was also pleased to be able to follow Aaron's guide to using my personal domain as my handle. The AT Protocol is also nicely designed. The federated social network world is certainly heating up.

First they took away my favourite app (Tweetbot), next week they'll prevent me from syndicating notes from my own site using a free API. This new direction for Twitter makes me very sad. twitter.com…

I'd love to swap my Echo devices for HomePods, especially the new full-size ones, for privacy and HomeKit ecosystem reasons, but they're not quite there for me. I can live with Siri being inferior to Alexa or Google Assistant for searches, but I need these: BBC radio apps (or native support) so I can say "Play Radio 4" or "Play 6 Music". This is probably 80% of my use of the Echo in the kitchen. Full Spotify Connect so I can resume or control playback from my laptop or phone. AirPlaying audio...

I'm treating my job search like a full-time job and finding I'm just as busy with calls and messages. I have a few exciting roles at early stages and feeling positive. I'm also enjoying swapping leads with other ex-colleagues - something positive out of all the #layoffs.

Well it's been a disappointing start to the year… yesterday I was let go from my job. Although it was one of several redundancies it's still a bit of a gut punch and the first time I've been laid off. Hey ho. Time to move on and get stuck into a job search.

Congratulations to @paulrobertlloyd on the launch of getindiekit.com.… It's an incredibly polished and well-designed #indieweb tool. If you're thinking of setting up a personal website (you should!) then you should definitely be checking out Indiekit.

Oh no… I thought I'd managed to beat my Football Manager addiction. #FM23 is now available as part of Apple Arcade with cloud sync across Mac and iOS devices 🫣 apps.apple.com…

I've added Mastodon syndication to my website's backend, which means this post should appear on my website (barryfrost.com), my Twitter account (@barryf) and my Mastodon account (@barryf). #indieweb

Because of the alarming events unfolding at Twitter, like many I've been exploring Mastodon. I'm optimistic. You can find me at mastodon.social… or my own #indieweb website barryfrost.com.

UNIQLO Tate Play at Tate Modern

Thrashed by 10 wickets. Not the greatest day's cricket (or value for money) for us England fans at The Oval today. www.theguardian.com…

These increased limits are great news for young-ish UK and NZ people. When I was 21 I had a wonderful year living, travelling and working my way around New Zealand. www.bbc.co.uk…

Andy and me at the sunny Surrey v Sussex T20.