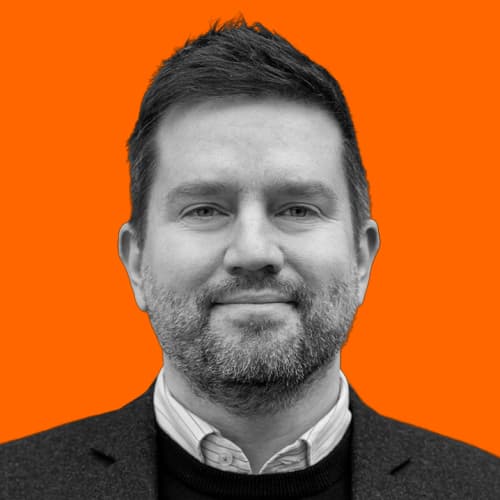 Barry Frost
Hello, I'm Barry (he/him), a software engineer and technology leader with experience building teams, websites and apps. I live in a village in Hertfordshire, UK, with my wife and two sons.
This is my personal website where I post all my articles, notes, photos, bookmarks, checkins and listens using my own software. View the full archives.
Read more about me, how to contact me and how to follow me.
Recently



It was our eighth wedding anniversary this week. Although we've got a night out booked in for babysitting with grandparents...

UNIQLO Tate Play at Tate Modern




It's coming up to a year of writing these weeknotes each Sunday. I'm still writing for myself, but while some weeks the...




Last week's notes were titled "Sun" after a warm few days, but it was early this week that temperatures here soared to a...




I was back at The Oval with Andy for England's day-night ODI v India. We worried about sunburn and dehydration from sitting...

Thrashed by 10 wickets. Not the greatest day's cricket (or value for money) for us England fans at The Oval today. www.theguardian.com…




Our home broadband is still borked following last week's lightning strike. We're stuck in a Kafkaesque nightmare where blame...




We're back from holiday after ten lovely sunny days. While we were away there was a lightning storm in the area which struck...

These increased limits are great news for young-ish UK and NZ people. When I was 21 I had a wonderful year living, travelling and working my way around New Zealand. www.bbc.co.uk…




This last week and a bit we were on holiday in Majorca, staying at the Protur Bonaire in Cala Bona. Because of Covid...




I started the week with a drive over to Essex for lunch with my parents and sister. It was my Mum's 70th birthday and, after...




I love Apple's annual WWDC keynote. While shiny new hardware is interesting, seeing previews of the software that I'll be...

Andy and me at the sunny Surrey v Sussex T20.

While I'm sad we lost Alex from @privitarglobal engineering, I'm excited to read all about his sabbatical and what he does next. twitter.com…




It was the Queen's Platinum Jubilee this week. I lean more to the abolish-the-monarchy side of the spectrum, but I was happy...




It wasn't the best start to the week. We discovered a water leak from the bath on Monday morning. Water was trickling down...




Our engineering leadership team sat down for three strategy days this week, aiming to define a vision to take us to 2025. I...




We're hiring for an engineering manager at Privitar. The EM role can differ in focus between companies, but our spec, like...




For Bank Holiday Monday we took the boys to Woodside Animal Farm near Luton. It ticked all the boxes: animals to feed,...

After the poor comms from @heroku over their recent breach I'm trying out @render to host a Ruby app I've run there for years. I'll be sad to shut down my account, but I'd rather use a platform that's not been left to wither. twitter.com…