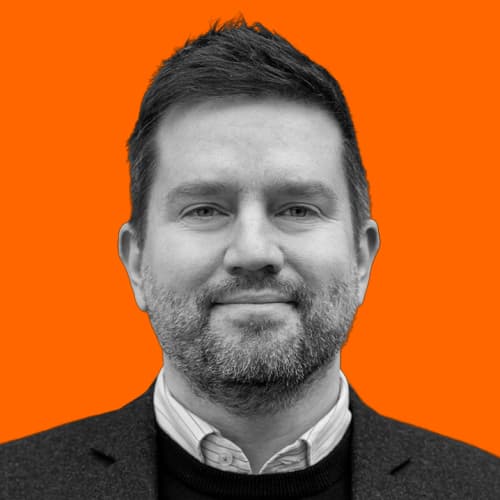 Barry Frost
Hello, I'm Barry (he/him), a software engineer and technology leader with experience building teams, websites and apps. I live in a village in Hertfordshire, UK, with my wife and two sons.
This is my personal website where I post all my articles, notes, photos, bookmarks, check-ins and listens using my own software. View the full archives.
Read more about me, how to contact me and how to follow me.
Recently



TL;DR This is my new personal IndieWeb website built using serverless AWS services, written in Node.js with the Architect...

Looks like Google's designers have been raiding their clip-art folder from 1996 for this Google Drive Mac menubar graphic 🤢

I've been experimenting with a couple of HomePod minis in a stereo pair on my desk for music. The sound quality is as good as...

Second COVID vaccination 💪. Feeling a bit sore in my arm but relieved to have had both doses.

I'm impressed with how easy it's been setting up #homebridge on my RaspberryPi to control my non-HomeKit devices. I'm slowly moving across from Alexa using plugins for a Dyson fan, Nest Cams, Tapo switches and a Govee light strip.

A few photos from a scorching hot day at Wembley yesterday.

I'm one of the lucky few to be going to #ENG v #CRO today at #EURO2020. First train, first tube, first crowd and first football match since COVID began! Excited but a bit nervous about it all.




Finding a workaround for MF2 parsers to work with HTML marked up with Tailwind height classes.

I'm pleased to finally get my hands on this after seeing it referenced constantly in tech leadership blog posts and talks.

"Get a safe, minimized version of your production database on your laptop in minutes" – www.snaplet.dev… This is a real developer problem that I've seen happen many times over, so I'm excited to see how Snaplet progresses.




In today's Webmentions Beyond Webmention.io online meet-up there was a request for people who were willing to implement their...

.@manytricks' new Menuwhere macOS utility is giving me some serious nostalgia for early-nineties RISC OS menus. With the...

Experience: "I've had the same supper for 10 years" I have two pieces of fish, an onion, an egg, baked beans and biscuits. Being a farmer means every day is the same. There's something beautiful in the simplicity of Wilf's life. It's easy to envy his contentment.

I've recently switched to Mimestream for email on my Macs. It's the slickest macOS Gmail experience I've found. It's unapologetically tied to Gmail (including optional keyboard shortcuts) so you're not battling with IMAP. It's currently free but I'll happily pay for the 1.0.

First COVID vaccination: done 💪

Matt was kind enough to spend a couple of hours with me this afternoon over video, quickly understanding our pain points and giving me plenty of ideas and insights. If you're looking for someone to advise on product, technology or design you should definitely get in touch. twitter.com…

Easter chick brings the good stuff

📢 I'm excited to share that I'm one of the speakers at this month's #CTOCraftCon. I'll be virtually joining some seriously amazing CTOs talking about Delivery. Details and tickets at conference.ctocraft.com… twitter.com…

I really like the Life Happens page in the IndieWeb wiki that Ana highlights. Such a great message to acknowledge that other things happen in people's lives that can prevent them participating in a community. twitter.com…

Micropublish now supports the proposed Micropub extension for Channels. If your server's endpoint responds to ?q=channel, or your config has a channel property, you can use the new field. While my current site doesn't use channels, I've designed page management in my new, work-in-progress server to use the new proposal.