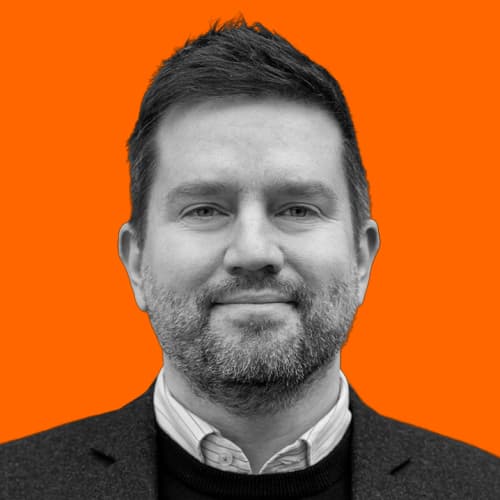 Barry Frost
Hello, I'm Barry (he/him), a software engineer and technology leader with experience building teams, websites and apps. I live in a village in Hertfordshire, UK, with my wife and two sons.
This is my personal website where I post all my articles, notes, photos, bookmarks, checkins and listens using my own software. View the full archives.
Read more about me, how to contact me and how to follow me.
Recently



I started the week with a drive over to Essex for lunch with my parents and sister. It was my Mum's 70th birthday and, after...




I love Apple's annual WWDC keynote. While shiny new hardware is interesting, seeing previews of the software that I'll be...

Andy and me at the sunny Surrey v Sussex T20.

While I'm sad we lost Alex from @privitarglobal engineering, I'm excited to read all about his sabbatical and what he does next. twitter.com…




It was the Queen's Platinum Jubilee this week. I lean more to the abolish-the-monarchy side of the spectrum, but I was happy...




It wasn't the best start to the week. We discovered a water leak from the bath on Monday morning. Water was trickling down...




Our engineering leadership team sat down for three strategy days this week, aiming to define a vision to take us to 2025. I...




We're hiring for an engineering manager at Privitar. The EM role can differ in focus between companies, but our spec, like...




For Bank Holiday Monday we took the boys to Woodside Animal Farm near Luton. It ticked all the boxes: animals to feed,...

After the poor comms from @heroku over their recent breach I'm trying out @render to host a Ruby app I've run there for years. I'll be sad to shut down my account, but I'd rather use a platform that's not been left to wither. twitter.com…




This week I was covering engineering manager duties for one of my teams, meaning I was at the sharp end of the team's...




I took H to see Sonic the Hedgehog 2 at the cinema on Monday. Up to now he's not had the attention span for films, but last...




I was back to work after last week's holiday. Not too many non-spam emails to read, but plenty of Slack activity to catch up...




We're back from our holiday at the lovely Workers Cottage in Norfolk. The weather brightened up and, although cool, we...




I write from a lovely cottage in Norfolk, not too far from the sea. We're spending a week here for the start of the boys'...




I was in the office for four days this week. Colleagues from the US and Israel were visiting London, plus my Swedish boss,...




It's been an unsettled week. Rain storms and Saharan winds (leaving left red sand deposits) gave way to glorious sunshine...




Hybrid working has begun at work. Three days at home; two days in the office. In our engineering team we're coordinating on...




We had pancakes on Shrove Tuesday. L makes excellent thin ones. The boys had Nutella on theirs, but I insisted on drowning...




It's hard not to be horrified and angry about the invasion of Ukraine this week. I have current and ex colleagues affected...