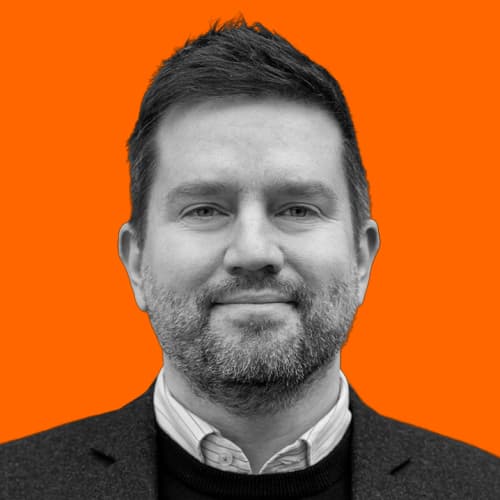 Barry Frost
Recently



After three weeks without a washing machine we were mightily relieved to have ours fixed and operational once more. The pump...

I've been checking out Zed - zed.dev… - a new super-fast, multiplayer code editor. I know editors are a deeply person thing, but I only lightly tinker with editor settings and hope for sensible defaults. Zed ticks the boxes for me. I'm impressed: it's fast, minimal and the developers seem receptive to the community at github.com… It's currently in alpha, but I've (currently) got invite codes if you'd like to kick the tyres - barryfrost.com…




I don't want to break the streak of posting weeknotes for the last 80 weeks, but I'm struggling to fill this week's entry...




I found this handy tip via @wesbos. You can create a temporary tunnel to localhost on your machine using Cloudflare. Even...

I got access to the Bluesky private beta (thanks Ryan!) and have been kicking the iOS app's tyres. The app experience is basic but familiar. You can clearly see its Twitter roots. I was also pleased to be able to follow Aaron's guide to using my personal domain as my handle. The AT Protocol is also nicely designed. The federated social network world is certainly heating up.




The job-hunting continues. I'm being careful not to write too much here while I'm interviewing, but I'm hopefully making...




We had a break-in this week. Thankfully it was only our side gate that was damaged before we disturbed them and they ran...




Our holiday continued at Center Parcs in De Haan, Belgium. We all enjoyed Aqua Mundo, the swimming pool/slides/rapids dome....




This post is a little late because last week we were away on holiday. More on that in a moment. On Monday I joined Andy to...




I had a bad interview this week. The hiring manager asked two probing questions for which my answers didn't match their...

First they took away my favourite app (Tweetbot), next week they'll prevent me from syndicating notes from my own site using a free API. This new direction for Twitter makes me very sad. twitter.com…




More calls and a couple of interviews this week. I'm narrowing down to a few roles that I like, although all are at early...




My job hunting seems to be going well. I'm through to a couple of interview processes next week at companies I like. No...

I'd love to swap my Echo devices for HomePods, especially the new full-size ones, for privacy and HomeKit ecosystem reasons, but they're not quite there for me. I can live with Siri being inferior to Alexa or Google Assistant for searches, but I need these: BBC radio apps (or native support) so I can say "Play Radio 4" or "Play 6 Music". This is probably 80% of my use of the Echo in the kitchen. Full Spotify Connect so I can resume or control playback from my laptop or phone. AirPlaying audio...

I'm treating my job search like a full-time job and finding I'm just as busy with calls and messages. I have a few exciting roles at early stages and feeling positive. I'm also enjoying swapping leads with other ex-colleagues - something positive out of all the #layoffs.




Not the best start to the week: on Monday I was made redundant after just one year at Privitar. The company had been...

Well it's been a disappointing start to the year… yesterday I was let go from my job. Although it was one of several redundancies it's still a bit of a gut punch and the first time I've been laid off. Hey ho. Time to move on and get stuck into a job search.




Back to work after the Christmas break. For the last day of my time off L decided we should all go bowling in Stevenage. It...




Christmas is done for another year. We've started to get used to the lie-ins, guilt-free booze and cheese, but it's back to...




Merry Christmas! This is a couple of days late as a result of taking a proper break. I'll recap. The week began with H's...