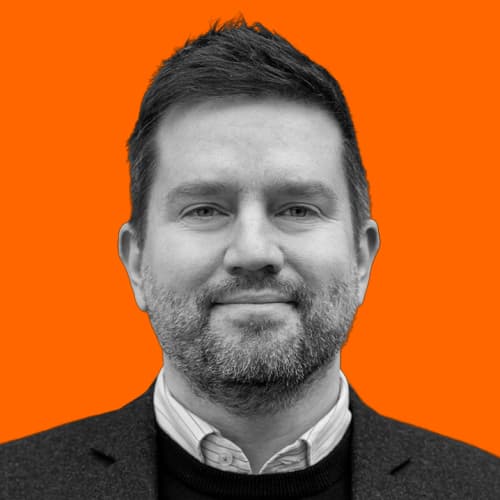 Barry Frost
Hello, I'm Barry (he/him), a software engineer and technology leader with experience building teams, websites and apps. I live in a village in Hertfordshire, UK, with my wife and two sons.
This is my personal website where I post all my articles, notes, photos, bookmarks, check-ins and listens using my own software. View the full archives.
Read more about me, how to contact me and how to follow me.
Recently



I've got a new job! I'm joining Privitar as Director of Engineering this coming Wednesday. The opportunity to manage...




I returned to work (at home) after my Christmas holidays, and then the boys went happily back to their local primary school....

List of "hot countries" our 6 year old said he'd like to go to on holiday: France Australia Russia Sainsburys West Ham Newcastle Wolves 😆❤️




I had a surprise present from L: a Yamaha Reface YC synth/organ donated to a charity auction by the band Django Django that...




This one's a little late, because… it's Christmas! I was struggling to shake my cold from last week, so with my parents'...




This week it was C's turn for the school Christmas play. His nursery class did the classic nativity and he played an angel....

Boosted! 💉




It was my work Christmas party this week at Bistrotheque in East London. It was a boozy one: margaritas were offered as we...




The Omicron variant is on its way and could be serious. I'll continue being careful, avoiding crowds, wearing my mask on...




I had the day off on Monday, shopping for a Big Coat for me with L in John Lewis. I don't like shopping. I was unsuccessful,...




We had a mini re-org at work this week as we push for the release of our new platform. Organisational changes are not to be...

First gig: Silver Sun. Last gig: Arab Strap. Best gig: Gene. Worst: Spearmint. Loudest: Mogwai. Seen most: Shed Seven. Most surprising: Chas & Dave. Next concert: Martin Rossiter. Wish I could have seen: Nick Drake. twitter.com…




It was our monthly All-Hands day at work, this time held at the TOG at White Collar Factory in Old Street. I ran a workshop...

This three-part podcast from @devleadership_ on engineering leadership roles is well worth queueing up. Plenty of takeaways from Jason Warner (@jasoncwarner) and Eiso Kant (@eisokant). podcasts.apple.com…




I had a new starter in my team: Joe from Belfast. I set up an onboarding programme of individual intro meetings, environment...




This week was half-term for the boys. Both were snotty and tired and ready for their break from school. Like little...

😍 New personal 14in MacBook Pro arrived today. First impressions: new squared-off case is really nice to hold and an upgrade...




Monday's Apple Event brought the much-anticipated MacBook Pro. The new M1 Pro/Max chips deliver even more performance jumps,...




I joined Monday's virtual LRUG (London Ruby User Group) meet-up. Joel from our team presented a talk on memoisation being an...




When Facebook is down, along with Instagram, WhatsApp and Messenger, it's easy to chuckle as a very light user. I'm more of...