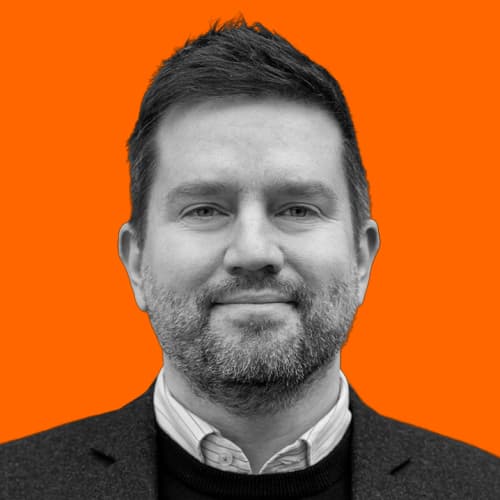 Barry Frost
Hello, I'm Barry (he/him), a software engineer and technology leader with experience building teams, websites and apps. I live in a village in Hertfordshire, UK, with my wife and two sons.
This is my personal website where I post all my articles, notes, photos, bookmarks, checkins and listens using my own software. View the full archives.
Read more about me, how to contact me and how to follow me.
Recently



I'm very proud of my team this week. We delivered a big release of our platform exactly when predicted and planned, despite...




It was my birthday on Monday. I had taken the day off, but was feeling a bit under the weather, so lunch out with L was...




Almost thirty years ago I went on a French exchange with a boy from a school near Lyon. We rode for hours on bikes through...




We were supposed to have full fibre (FTTP) installed on Monday afternoon, but the Openreach engineer didn't turn up. After...

Oh no… I thought I'd managed to beat my Football Manager addiction. #FM23 is now available as part of Apple Arcade with cloud sync across Mac and iOS devices 🫣 apps.apple.com…

I've added Mastodon syndication to my website's backend, which means this post should appear on my website (barryfrost.com), my Twitter account (@barryf) and my Mastodon account (@barryf@mastodon.social). #indieweb




We went trick-or-treating for Halloween with the boys around the village. The curmudgeon in me grumbles about the...

Because of the alarming events unfolding at Twitter, like many I've been exploring Mastodon. I'm optimistic. You can find me at mastodon.social… or my own #indieweb website barryfrost.com.




A busy week started with H's birthday. He wanted a gaming party, so we hired a man with a tent and plenty of consoles to...




It was the boys' parent-teacher consultations this week so we visited their classrooms to sit on teeny-tiny chairs. They...




Youngest son, C, managed to fall off a wall at school onto his head. No lasting damage done, but it meant bruises, an...




We're close to the end of our Sky broadband and TV contract and it's time to switch. I've been researching. We rarely watch...




Winter's on its way: the nights are drawing in, it's noticeably colder in the mornings and the heating even automatically...




It was a bank holiday on Monday for the Queen's funeral. I didn't watch the coverage, but I was thankful for the free time...




The nation is in full-on mourning mode following the Queen's death last week. Brands are jumping on the grief bandwagon,...




The Queen has died. I'm no monarchist, but her 70 years of duty to our country has been remarkable. And while I've little...




This was the last week of the school holidays. Everyone except me is returning or starting at school next week, including...




After last week's peace and quiet, L brought the boys back from her parents'. Chaos has resumed. At work we announced the GA...




It's the school holidays, so to break up the monotony of having the boys every day at home, L took them to stay at her...




Being woken up in the night by our burglar alarm this week was pretty frightening. I went downstairs fearing the worst,...