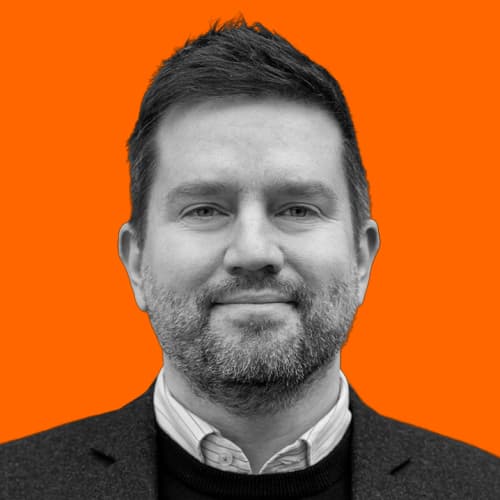 Barry Frost
Recently



My job hunting seems to be going well. I'm through to a couple of interview processes next week at companies I like. No...

I'd love to swap my Echo devices for HomePods, especially the new full-size ones, for privacy and HomeKit ecosystem reasons, but they're not quite there for me. I can live with Siri being inferior to Alexa or Google Assistant for searches, but I need these: BBC radio apps (or native support) so I can say "Play Radio 4" or "Play 6 Music". This is probably 80% of my use of the Echo in the kitchen. Full Spotify Connect so I can resume or control playback from my laptop or phone. AirPlaying audio...

I'm treating my job search like a full-time job and finding I'm just as busy with calls and messages. I have a few exciting roles at early stages and feeling positive. I'm also enjoying swapping leads with other ex-colleagues - something positive out of all the #layoffs.




Not the best start to the week: on Monday I was made redundant after just one year at Privitar. The company had been...

Well it's been a disappointing start to the year… yesterday I was let go from my job. Although it was one of several redundancies it's still a bit of a gut punch and the first time I've been laid off. Hey ho. Time to move on and get stuck into a job search.




Back to work after the Christmas break. For the last day of my time off L decided we should all go bowling in Stevenage. It...




Christmas is done for another year. We've started to get used to the lie-ins, guilt-free booze and cheese, but it's back to...




Merry Christmas! This is a couple of days late as a result of taking a proper break. I'll recap. The week began with H's...




🎶 Let it snow, let it snow, let it snow 🎶 We had a decent dumping of snow to wake up to on Monday and all of us were out...

Congratulations to @paulrobertlloyd on the launch of getindiekit.com.… It's an incredibly polished and well-designed #indieweb tool. If you're thinking of setting up a personal website (you should!) then you should definitely be checking out Indiekit.




It's been icy-cold this week, the temperature barely reaching above zero. No snow yet, but plenty of ice and frost. I picked...




I'm very proud of my team this week. We delivered a big release of our platform exactly when predicted and planned, despite...




It was my birthday on Monday. I had taken the day off, but was feeling a bit under the weather, so lunch out with L was...




Almost thirty years ago I went on a French exchange with a boy from a school near Lyon. We rode for hours on bikes through...




We were supposed to have full fibre (FTTP) installed on Monday afternoon, but the Openreach engineer didn't turn up. After...

Oh no… I thought I'd managed to beat my Football Manager addiction. #FM23 is now available as part of Apple Arcade with cloud sync across Mac and iOS devices 🫣 apps.apple.com…

I've added Mastodon syndication to my website's backend, which means this post should appear on my website (barryfrost.com), my Twitter account (@barryf) and my Mastodon account (@barryf@mastodon.social). #indieweb




We went trick-or-treating for Halloween with the boys around the village. The curmudgeon in me grumbles about the...

Because of the alarming events unfolding at Twitter, like many I've been exploring Mastodon. I'm optimistic. You can find me at mastodon.social… or my own #indieweb website barryfrost.com.




A busy week started with H's birthday. He wanted a gaming party, so we hired a man with a tent and plenty of consoles to...